SECURITY FEATURES
High data encryption for sensitive data with a private encryption key.
HIGH RESOLUTION
Print with 300, 600 or 1200 DPI resolution according to your ID card printer.
CARD TEMPLATES
Many card templates available, user-friendly interface and unlimited projects.
ONLINE ACCESS
Crazy fast printing due to 20 years' experience in the ID card industry.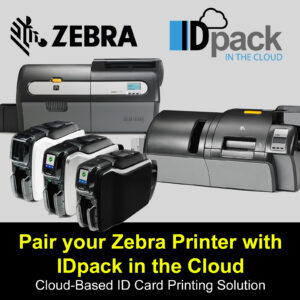 Zebra's card printers are the easiest to use, it's natural to pair them with the cloud-based ID card printing solution: IDpack in the Cloud. Click to learn more about why IDpack in the Cloud and Zebra card printers work so well together.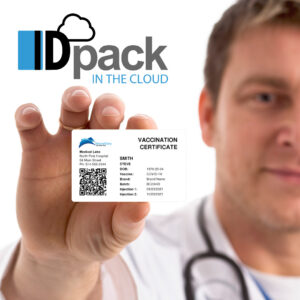 Print all necessary information and a secure QR code for COVID Test Certificates or COVID Vaccination Certificates on a durable card with IDpack in the Cloud. These cards include a QR code that can be scanned anytime, anywhere in the world from a mobile phone to verify the card's validity in real-time.